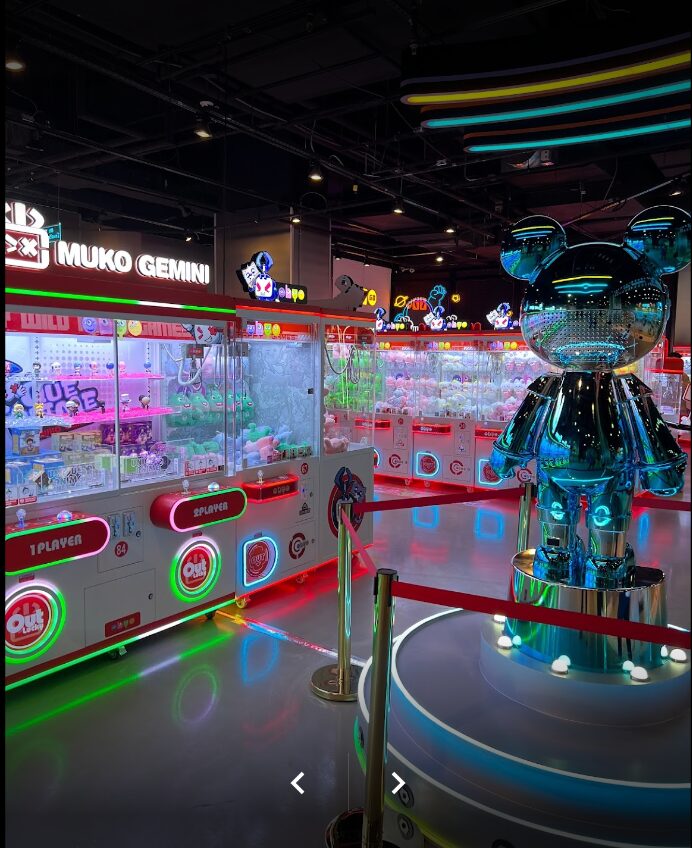 The Biggest Claw Arcade Has Come to Toronto
Toronto: We had no idea what we were getting into when we were invited to Ohyo Fun Claw Arcade. Although we have been to many different arcades throughout our lives, claw machines were never the games we really played at. The two reasons for that were; first, we would never win that elusive iPod mini at those claw machines in the bowling alleys, Dave & Busters and Playdium down in Mississauga. The second reason is that they were either really cheap toys or really expensive cool gadgets, and because of that, it would be too costly to use our tokens when we could easily win tickets at any other game.
Now the Japanese have many of these arcades throughout Japan, and they are a big hit! So, were we missing something in this elusive, tough, strategic game? We decided to keep an open mind and give it a try when he got to the entrance doors of OHYO.
The arcade's design was impeccable, with beautiful lights, statues, and signs all meant to excite you. We were astonished at how many claw machines there were, but even more so by the huge gift shop with the only prize we could ever want as an adult, a huge fluffy Pickachu!
We got our membership card, poured 300 tokens into a little buggie meant for the prizes, and went hunting! We barely had any luck for the first 150 tokens, getting maybe 1-2 prizes, so we switched strategies to get the prize in the back right beside the winners' slot. It worked! We spent the next 2 hours winning around 20 toys! We never knew we could have so much fun playing all the different claw machines! There were other games there, but we did not pay too much attention to them. There were some sticker machines, coin machines, and toy car machines, which we stayed away from.
We then realized that we could cash in all these fluffy prizes for a Pikachu! You are sorely mistaken if you think we got the huge one in the video above. But we did walk away with a Pikachu Ninja and felt our time there was complete.
We definitely recommend this place as a date night location, and all the kids I saw there were really having the time of their lives with the claws, so this is a perfect kid-friendly place to wear them out before returning home. Would I come back again? I would, with the right circumstances, or if I have another Pikachu craving to add to my collection.
Ohyo Fun
5095 Yonge St, North York
Get the latest news sent weekly
to your inbox.
I want to receive emails from Schmooze Blog promotional partners and advertisers