Business Adress:
Test Adress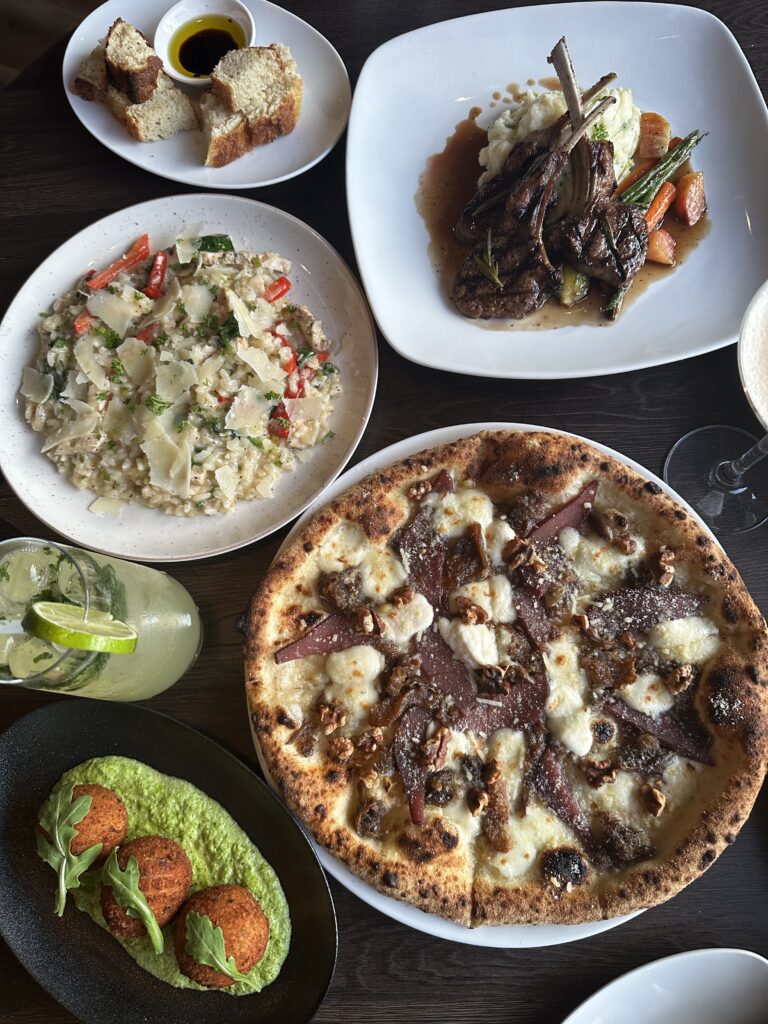 Hidden Gem: An Italian Restaurant That Blew Our Tastebuds Away
Toronto: An Italian restaurant in Toronto is a dime a dozen, so when we arrived right out in front of Monte Bianco, we did not have high expectations. As soon as we walked in, though, that all changed. First, the space, although small, is beautifully designed with a rustic Italian feel, a bar in the back, and a beautiful huge booth for a nice party as you walk in.
We were greeted by two incredible servers who had smiles on their faces and recommendations ready at hand. What we learned was that our chef for the night is also the owner, so we were excited to see what Chef Kajen would bring to the table. The menu has some similar Italian dishes like anywhere else, so we went for the items that not everyone knows about and that most Italian restaurants don't even have.
But before we get into the food, I have to say their cocktail list is small but incredibly well done; their Mojito and Espresso Martini were both perfectly made.
We started with the Arancini Di Asparagi, a deliciously made arancini stuffed with asparagus and smoked for di latte and served with an asparagus sauce. The dish was incredible, with earthy tones that contemplated the crunchy exterior and mushy interior of the balls.
Next, we got the Tagliatelle Al Salmone, freshly made pasta in-house with smoked salmon, snap peas, vodka cream sauce and fresh dill. For us, the sauce is what made this dish so spectacular, the salmon was cooked perfectly as well, and you got a sense of tasty seafood embedded with delicious creamy vodka sauce.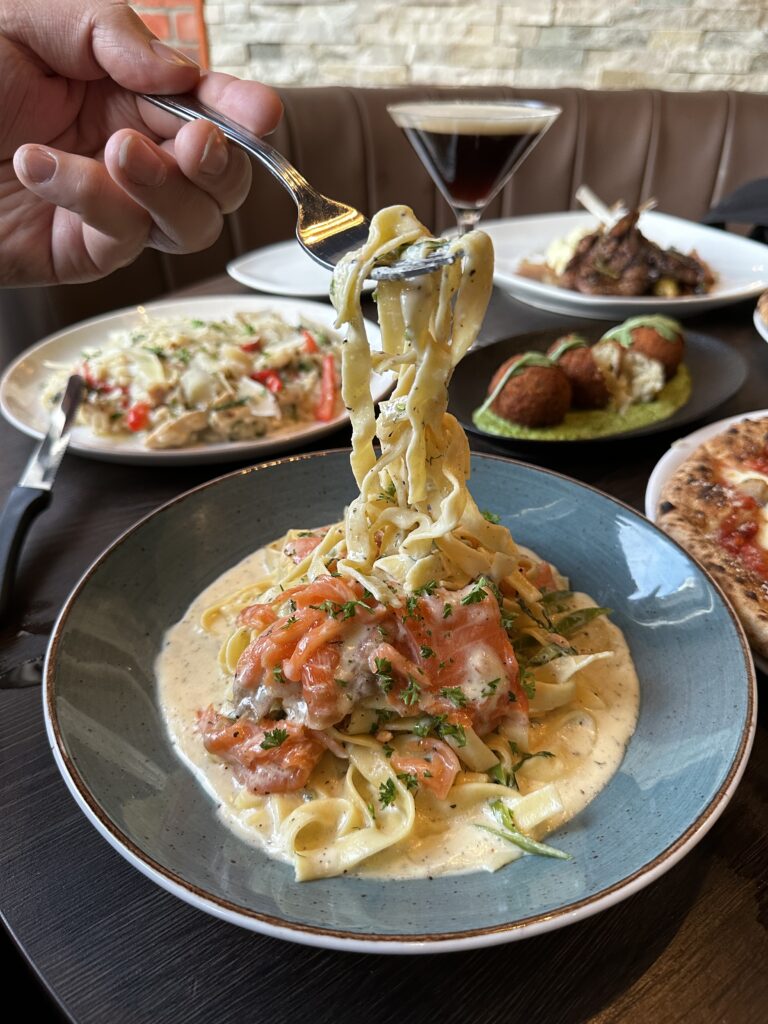 The risotto is also a must, especially their Pollo, made with carnaroli rice, grilled chicken, red peppers, spinach, white wine and shaved Parmigiano. The flavours of this dish were outstanding, a soft and creamy start before the earthy tones of the peppers and spinach take over, landing your tastebuds on the delicious taste of white wine and grilled chicken. The aromas of this risotto got our mouths drooling; I believe out of all of their risottos, this is the one you would like to try.
Of course, if you are visiting an Italian restaurant, the pizzas are a must, we got one red and one white. The red was the Paisaono made with crushed San Marzano tomatoes, grilled chicken, sun-dried tomatoes, caramelized onions, Fior Di Latte and fresh basil. A heavenly pizza that had a perfect mixture of the freshness of a homemade Italian pizza and the smoky sweetness of grilled chicken and caramelized onions. The white was the Anatra filled with for di latte, duck confit, red wine poached pears and walnuts. When I say this is one of the best pizzas I have ever had, I am not making a joke. Just like the Paisano, this is made in-house in a wood-fired oven in just under 2 minutes. The mixture of the pears and the crunchiness of the walnuts embedded in a really cheesy pizza brought wonders to our taste buds, and we could not stop raving to the chef about how incredible it was.
After enjoying this incredible full meal, I have to say, Monte Bianco, until they become popular, is a hidden gem in our mind and one of the best Italian restaurants in Toronto.
Monte Bianco Utalian Cusuine and Pizzeria
1201 Bloor St W
Get the latest news sent weekly
to your inbox.
I want to receive emails from Schmooze Blog promotional partners and advertisers