AT A GLANCE
CHALLANGES
Build Brand on Social Platforms
Target New Consumers in the 28-35 Year Age Range
Increase SEO on Google
Create Eye-Catching Content
Increase Off-Season Sales.
RESULTS
Off-season Sales Increase
Social Media Platforms Grew
Average Spend Doubled on Weekdays
Google SEO increased by 150kk
Octagon restaurant is a high-class steakhouse with 40 years of serving the GTA. Their dazzling art-filled decor inspires their equally rich wine menu and carefully crafted seafood and meat dishes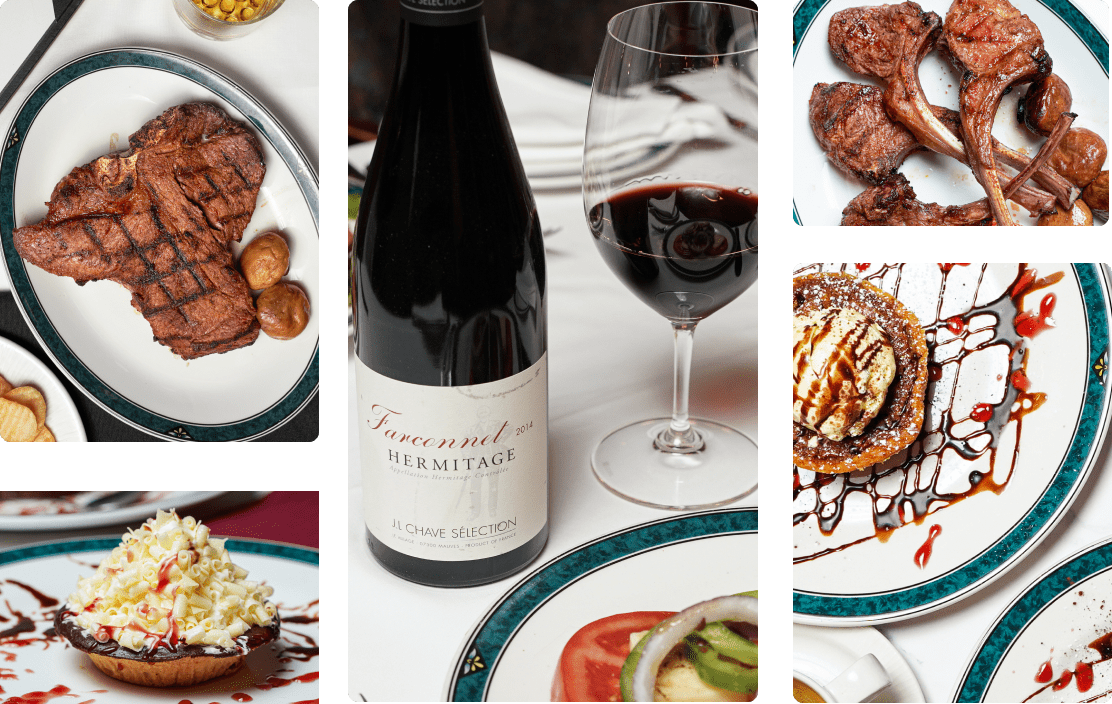 Octagon Restaurant wanted to cement itself in the digital world as the best steakhouse in the GTA. Owner Steve Stathakis was lost when it came to social media. "I was posting myself, and I didn't know what to do in order to grow our presence," he says. He knew that social media was a powerful customer draw but needed to do something different. When Schmooze PR presented itself as an all-in-one marketing agency, Steve jumped at the chance to build a digital brand with them.
We took Octagon's identity and amplified what makes them great with fun content and events. We used this content on all social media platforms, reaching a much wider audience and targeting new customer bases. People fell in love with the idea of table-side Caesar, tequila tastings, and behindthe-scenes videos of how Octagon makes their lobster tails. We then took what had the highest engagement and created ads on Facebook and posts on Google. Resulting in huge increases in website clicks, searches, and Google SEO ratings.
Sales During Offseason Increased by 45%
Due to the constant social media attention/campaigns we ran, the off-season sales increased by 45%, with our midweek becoming more popular than our weekend.
Average Spend Doubled on Weekdays
We targeted business companies and groups on LinkedIn and ads, and this resulted in the average spend doubling on our weekday sales.
Google Searches & Action increased by 150K
In 3 months Google searches and Actions raised by an average of 150k people with ads performing 70% higher.
Facebook, LinkedIn & Instagram Grew by 150%
Facebook & Instagram followers have increased by 150% with an increase in engagement.
Ads on Facebook have a click rate average of $0.12.
Octagon's LinkedIn company page has risen by 400 followers in 2 months, with an
"With Leo's guidance we have increased wine and lobster sales which has been an incredible boost. We're also getting more guests than even before the pandemic!
On the weekdays we are entertaining business dinners and co-working teams while on the weekend our private rooms are filled with parties, graduations and anniversaries."
Owner & Operator of Octagon
Restaurant